Adobe Photoshop CS4 - How to Open Files in a New Window: CS4 ships with a new feature called "Tabbed Document Windows" (works like the tabbed browsing many browsers use). However, some people (myself included) do not like this new feature. In the following simple solution, I'll show you how to mimic the old Photoshop behavior of opening each image in a new window.
I am unsure of what the Photoshop development team was thinking when they implemented this Tabbed Document Windows feature. Tabbed images make it tough to copy features from one image to another, as both images are not viewable in the same window, at the same time.
Adobe Photoshop CS4 Tabbed Images (Default)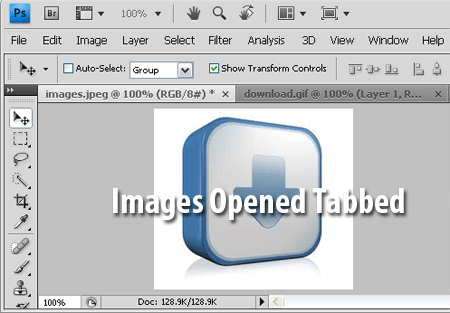 Adobe Photoshop CS4 Open Images in New Window (Preferred)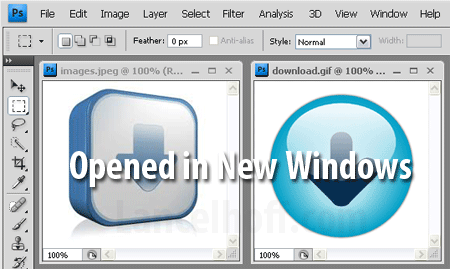 How to set Photoshop CS4 to open images in a new Window by default
Start CS4 and navigate to Edit > Preferences > Interface
Uncheck the options Open Documents As Tabs and Enable Floating Document Window Docking and click OK
That's all there is to it. Now the default behavior of Adobe Photoshop CS4 should be to open your images in a new window instead of tabbed.