If YouTube Videos are playing sound but not playing video, and instead you see a Green Screen, the following simple solution is for you. I have personally experienced the Green Screen video playback issue (videos showing green and wont display) shortly after updating Adobe Flash Player. As it turns out, correcting a simple Abobe Flash Player setting resolved the problem.
How to fix Green YouTube Videos:
If YouTube Videos Look like this...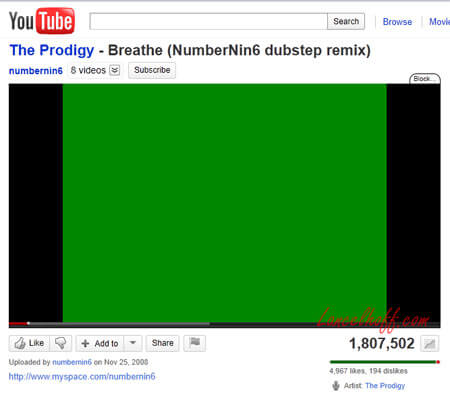 Right Click within the Green Video window, and select Settings
Uncheck the Enable hardware acceleration Box and then click Close
Refresh the page (F5) and try to play the video again.
If all went well, you should now be back to watching your YouTube Videos.