You probably arrived here because you notice remote desktop ctrl alt del not working when trying to open task manager, remotely. on this page I cover how to easily run task manager on remote desktop connection. As you've already learned, the typical local keyboard combination ctrl + alt + del does not work while running from a remote machine. However, an alternative working solution is much simpler than one might think.
Here are some troubleshooting steps to help you resolve the issue:
How to Open Task Manager on Remote Desktop
You can remotely open task manager from a remote desktop by sequentially pressing and holding the following keyboard keys, and then releasing them;
Ctrl + Shift + Esc
Or you might also try
Ctrl + Alt + End
For those who prefer to Open Task Manager in Remote Desktop with a mouse, here are some options.
To Start Task Manager from a Windows XP Remote Desktop
Right click the Taskbar -> select "Task Manager".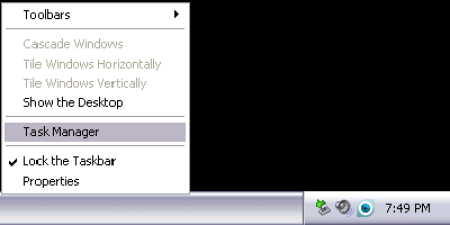 To Start Task Manager Remotely from Windows 7, 8
Right click the Taskbar -> select "Start Task Manager".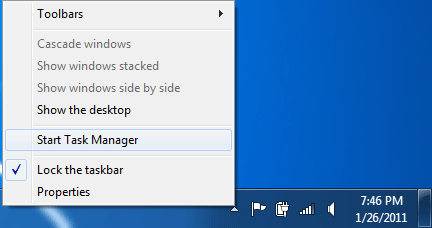 To Remotely Open Task Manager from Windows 11, 10
Right click the Start Icon, and select "Start the Task Manager".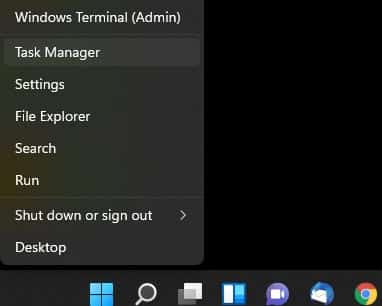 Why Access the Task Manager on a Remote System?
Accessing the Task Manager on a remote system can be useful to help you troubleshoot system performance issues. For example; when an application on the remote computer is taking too long to open or respond.
The task manager processes tab shows you what is running on the remote system and how much CPU, memory, disk, and network resources are being consumed by each process. You can then use this information to help you narrow down the resource consuming culprit, and if necessary end the task or tree of tasks.
In addition, you can use the other tabs to understand overall system performance vs running tasks. For example;  you can view overall system health or performance at a glance from the performance tab. Or select the users tab to see who, if anyone else, is also currently accessing the remote computer. See app usage history from the app history tab. Use the startup tab to study which apps are running at startup and their potential impact on performance. Or even start and stop running services via the services tab.