How to Remove Advertisements from Windows Live Messenger: Removing Windows Live Messenger Ads: Windows Live Messenger is considered the latest replacement or upgrade for MSN Messenger. It contains some great new features and improvements over the previous MSN Messenger that shipped with Windows XP and is viewed by many as an essential tool.
A good Reason to upgrade to Windows Live Messenger:
One of the most important improvements that I have personally noticed is how the new Live Messenger handles the sending and receiving of files (file transfers). The old MSN Messenger was a royal pain to setup and deal with in this regard if your computer was behind a router and or had any type of firewall protection installed. This new Live Messenger seems to handle the file transfer requests without any firewall modifications or router port forwarding.
The Ad Problem with Windows Live Messenger:
The only thing I dislike about Live Messenger is the fact that they have included advertisements in the application. Both in the main window and in the message window. Luckily there is an easy to use A-Patch tool available that allow a user to disable or remove the ads.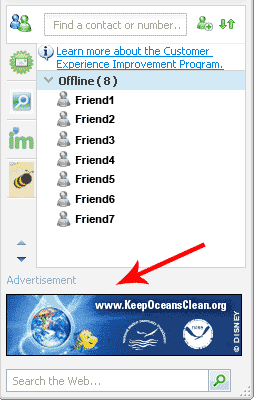 How to Remove the Ads from Windows Live Messenger:
1. Close or Exit (Shutdown) Messenger
2. Download and launch the A-Patch application
3. Select the option to "Patch Messenger" and click Next

4. Click Next again to proceed to the second options page. From the page select the option to "Remove Advertisement"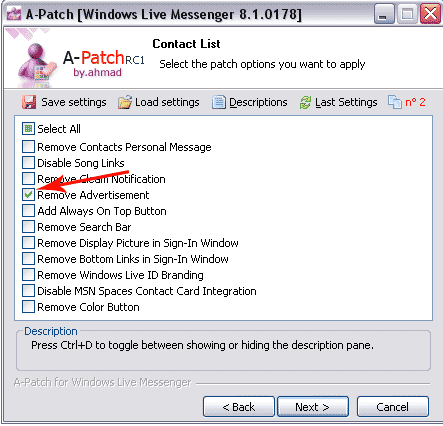 5. Click Next again proceeding to the fifth options page. From the page select the option to "Remove Advertisement"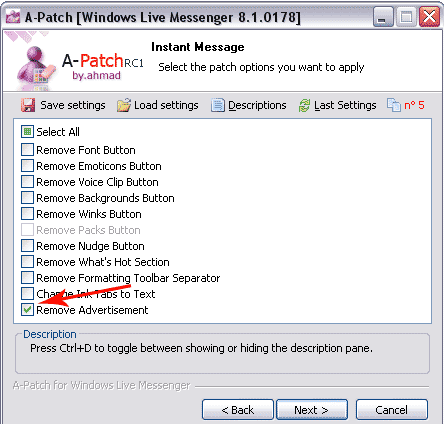 6. Click Next again and proceed to page eight. Click Apply to save the changes to Live Messenger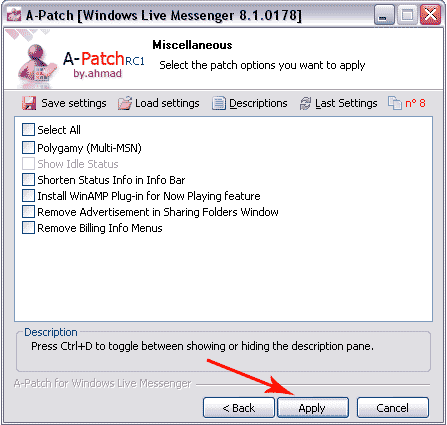 Windows Live Messenger should now be "Free of Advertisements"