Photoshop keeps asking me to register every time I start it, even though I have already registered Photoshop. This recurring "Register Photoshop" problem is a known issue with Photoshop CS2 when installed on Windows. In the following simple solution, I cover how to remove the Register Photoshop prompt or notice once and for all and get you up and working again without the annoying nag to register.
How to Remove the Register Photoshop Nag:
Click Start > All Programs and locate Adobe Photoshop CS2
Right Click Adobe Photoshop 2 and select the option from the menu to Run as administrator:
Note: After clicking Run as administrator, you may be prompted by (UAC) User Account Control to allow the action.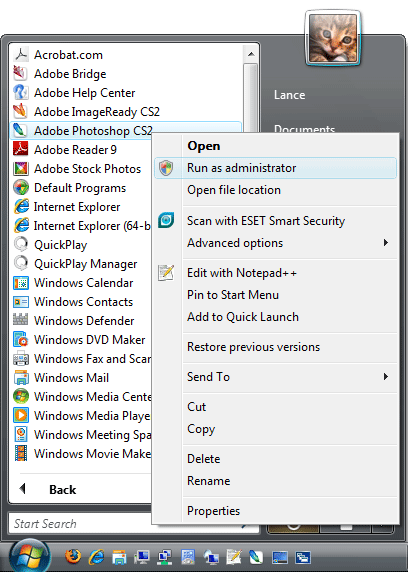 Photoshop CS2 should now launch. When the prompt to Register Photoshop appears, Click the Do Not Register Button and then quit: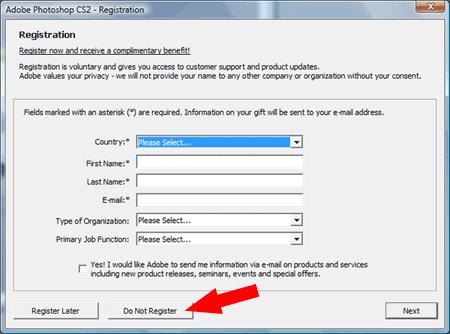 The next time you launch Adobe Photoshop normally, you will not be prompted to register.