If your having issues with Microsoft Messenger logging you off constantly, your not alone. I have personally encountered this issue on many occasions. Knowing that I have a solid wired internet connection with plenty of bandwidth and my firewall and router were not blocking the Microsoft Messenger service, I knew the problem had to be with Messenger itself. As it turns out, there are some new key features in the upgraded MSN Live Messenger that help to hold a consistent connection.
Live Messenger Screenshot: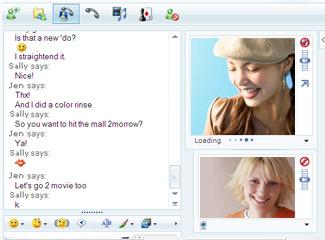 How I fixed the Messenger disconnection problem:
Note: This may or may not work for you. However, I have found the new MSN Live Messenger service to be much more reliable. My connections have been relatively stable since the switch or upgrade.
First, go HERE to download and install the latest MSN Live Messenger
Follow the onscreen instructions until the install is complete
Restart your Computer and log into Live Messenger
If all goes well, you should now have a more consistent Messenger connection!
Enjoy! ;)